The iPhone 11 is rumored to have an in-display fingerprint scanner. But these phones already have the feature.
Apple is anticipated to unveil its upcoming iPhone 11 on Sept. 10 (though nothing has been verified ), but already there are tons of rumors surrounding the apparatus. In addition to getting a square camera bulge that's like the Pixel 4, a USB-C charging interface along with a price increase, the phone is supposed to have an in-screen fingerprint scanner. This means that instead of using facial recognition and Face ID, you can scan your fingerprint directly on the screen to unlock your telephone and, sometimes, authorize payments.
But Like with many"new" iPhone attributes, such as multitasking and swipe scrolling, many Android phones already have this technology. Back at CES 2018, we tried out the very first phone with an embedded fingerprint sensor in an unnamed Vivo telephone . But it is not just vague phones from China that have the tech — big-name phones like the newly declared Note 10 flaunt the feature. One report estimates that by the end of 2019, 100 million phones will ship with fingerprint scanners built to the monitor.
True, the feature isn't as prevalent as other special features like, say, water resistance or even a multi-camera setup. However, it will pop up enough times that when the iPhone 11 were to have it, then it might be playing catch up at this stage rather than leading the pack. Keep reading to see what Android phones already have in-screen fingerprint scanners. And if you've got one of these phones, let us know how you enjoy the attribute — is it fast? Does this work easily? Would you rather have a dedicated sensor instead?
Samsung Galaxy Note 10 and 10 Plus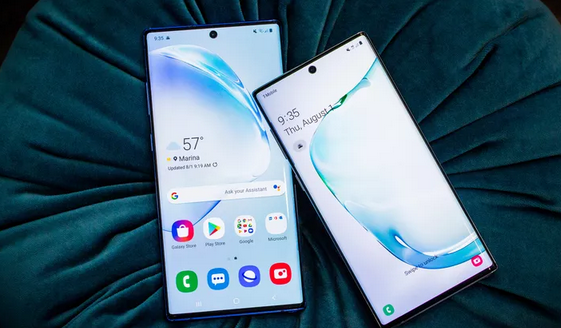 The Notice 10 features a 6.3-inch screen, three back cameras, yet another in-screen fingerprint scanner along with a signature S Pen stylus that could remotely control the phone's camera via Bluetooth. Meanwhile, the bigger 6.8-inch Note 10 Plus comes with yet another fourth depth-sensing camera to the trunk. And while neither will have a headset jack, the Note 10 Plus will at least retain its expandable storage.
Samsung Galaxy S10, S10 Plus and S10 5G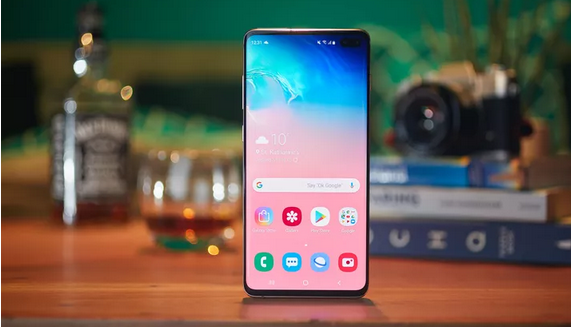 A number of mobiles in Samsung's latest lineup of flagship telephones have in-screen fingerprint sensors. Including the Galaxy S10, S10 Plus and S10 5G. Additionally, All These phones have sharp displays, a very long battery Life, a water resistant design and the capability to control other devices wirelessly.