For fans of MMORPGs, the past few years have been quite exciting as many popular titles were released, and they brought evolution to the gaming industry. Two of the biggest role-playing games available days are Lost Ark and New World, which were released by Smilegate and Amazon, respectively. Right from their first release, these games have been in the news for all the good reasons. Thousands of new players board the MMO wagon every day after reading positive reviews of these games on the internet.
When it comes to a large part of the gaming community, it is possible for them to start their adventure in both games at the same time, so they go with only one game. Deciding which game they should try first is a difficult task for beginners. To get them out of this situation, here is a complete breakdown of both games with details about combat mechanics, gameplay, and graphics.
Lost Ark vs. New World: Player Count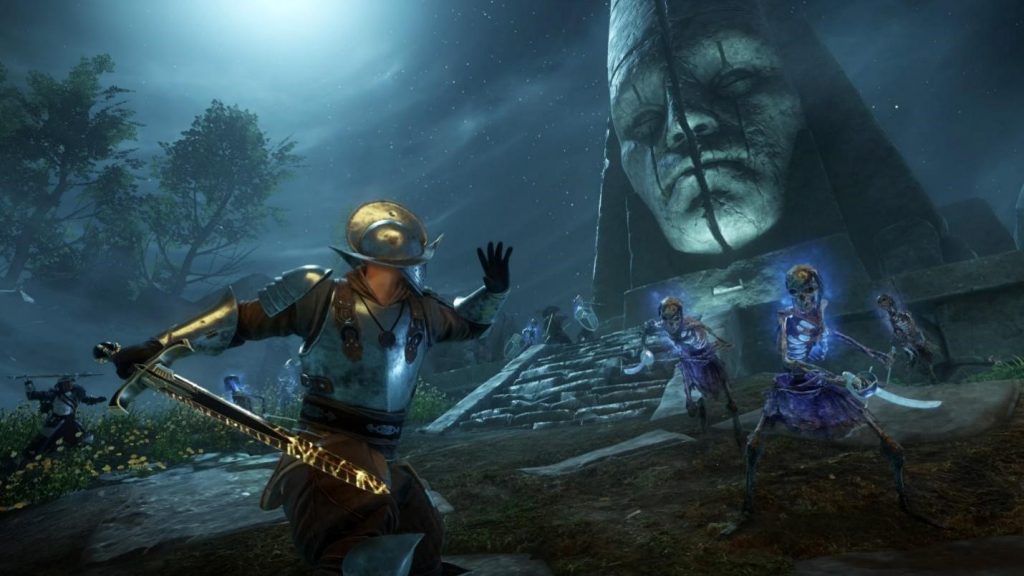 Although the mechanics and graphics of a game matter a lot, learning the average of active players in both games is also important. The reason being a game with a low player count will automatically die after a short time, and no one wants to ride a train with no passengers. Both games have been good and quiet in terms of player count.
The rate at which the player counts of these games went up is impressive, all thanks to the hard work of developers. But there can be only one king of the jungle, and the same thing went for these games because the number of players for one of these games went down in a short time. You need New world gold to perform better in the game and defeat high-level monsters in a few hits.
Lost Ark was released in the year 2019 for Korean servers only and was released for worldwide servers after some time, given its popularity. The peak number of active Lost Ark players was around one million, while the average number of active players was around eight hundred thousand. Lost Ark recently faced a massive loss of more than one hundred thousand active players, but it is still doing good.
From its development, New World faced various delays, and it was finally released in September 2021. The gaming community doesn't like to wait too long for such an anticipated game, but this was the case. When gamers got their hands on the game, they were taken by storm due to its mechanics and graphics. The average number of active New World players is around four hundred thousand, while the number had gone up to one million players during its peak.
Lost Ark vs. New World: Graphics and Visuals
Aesthetics aren't everything in games, but the gaming community loves them and loves them a lot. The fact that how the game looks decide how popular it will be. In terms of textures and designs, both games have done a pretty good job. They are the new face of the MMORPG genre and live up to those high expectations. There are a few differences between the graphics and visuals of them.
The main camera for Lost Ark is set above the playing field to provide gamers with a good view of what is around them. You may have already played some games that also used the same isometric perspectives technique, but there are a few differences. Character modes, spell effects, and other actions are vibrant. New World is a third-person perspective game, and you will enjoy a close-up of your character on Aeternum island. Everything from the effects of projectile spells and melee weaponry is a sight worth seeing.
Lost Ark vs. New World: General Gameplay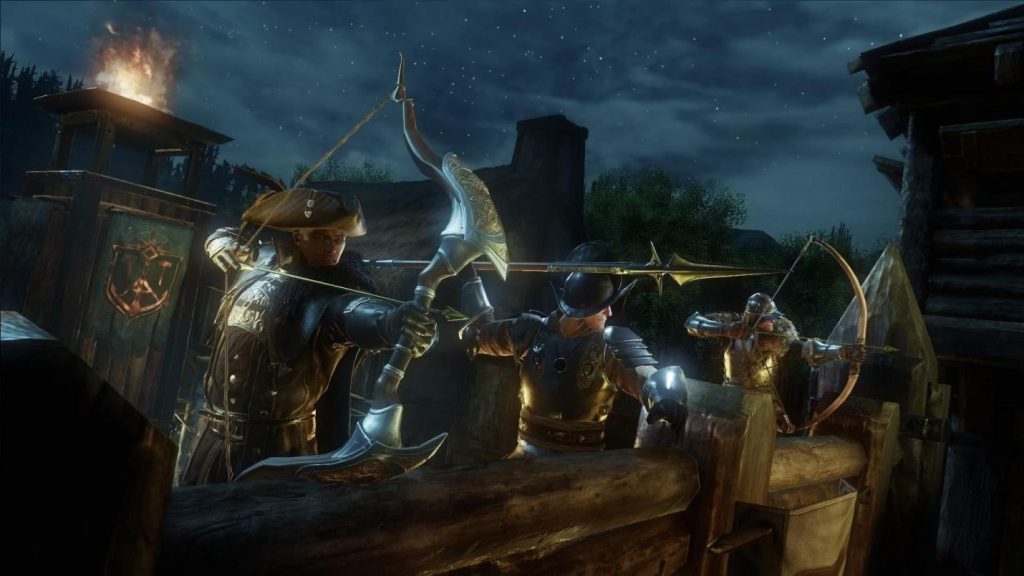 When it comes to general gameplay, both Lost Ark and New World are quite different, but the ultimate path is the same, given that both games belong to the same genre. To unlock new zones, you have to complete quests one after another. Lost Ark takes the character section to a whole new level by adding advanced classes along with base classes. Some of these advanced classes are gender locked, but they are another effort to keep interested in the game for a long. You will have the liberty to decide your path and follow it all along the game. The class system is removed by developers in New World.
Lost Ark vs. New World: Combat System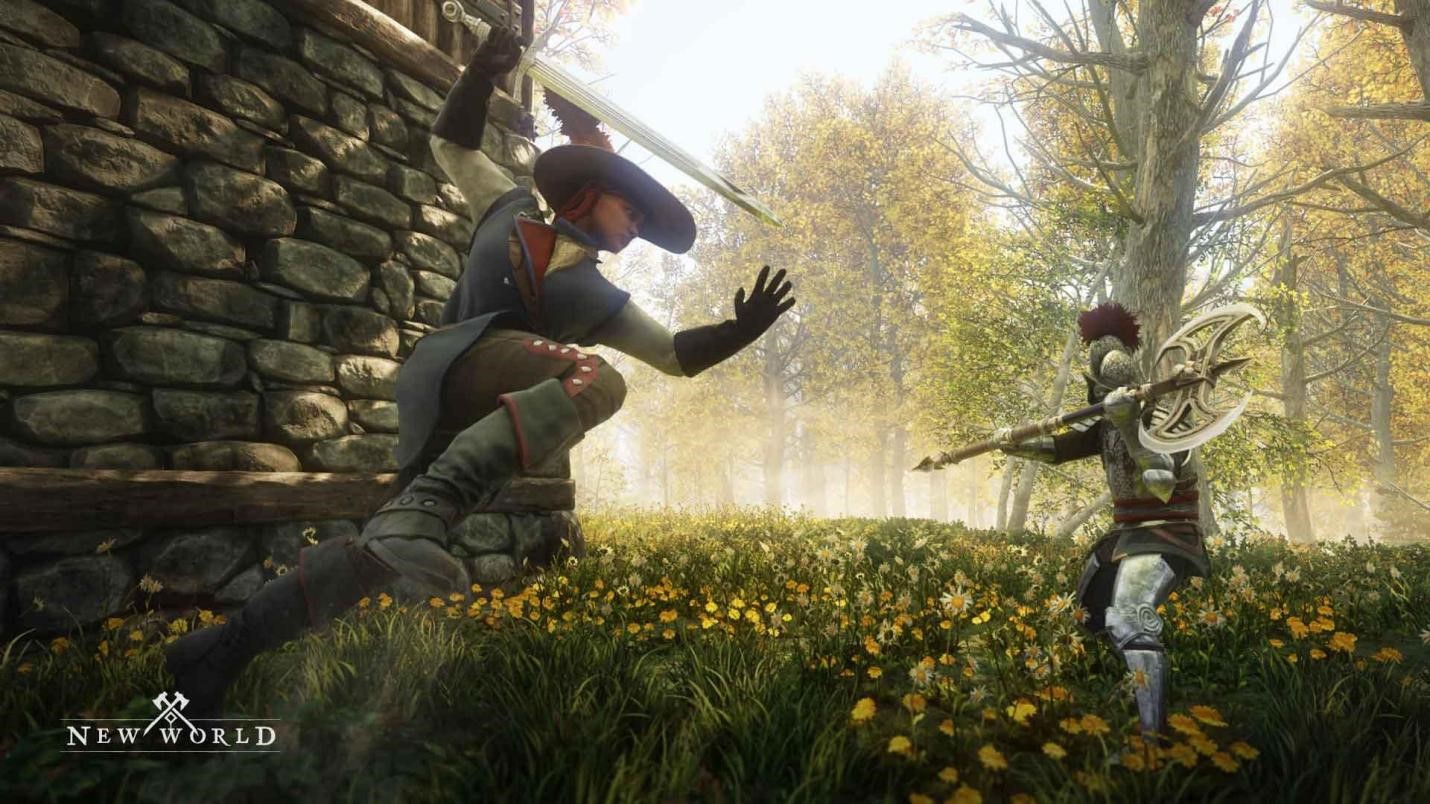 In New World, there are four attributes, and the way you use them will decide your class. You have to choose weapons, armor, and other equipment based on these attributes. There are two weapons slots in New World, so make good use of them and choose the desired weapon to get the job done. Each weapon has a separate mastery tree to help you upgrade it and increase its stats. These advanced classes of Lost Ark have their weakness and strengths, so choose them with extreme care.
The overall combat system of Lost Ark involves slashing and other sword actions to kill enemies. Perspectives of both games also impact their combat systems in many ways. Use your spells, fire the gun or swing your sword to get rid of hordes of enemies. Be on your toes to get the most out of the combat system of Lost Ark. There are a few hotkeys that you have to remember, and it involves a lot of key smashing.
Compared to the combat system of Lost Ark, the combat system of New World is a bit more realistic. The same approach to charging on an enemy won't work here, and you have to pick your moves to finish the battle in your favor. When roaming on the game map, you will face small groups of enemies, which makes it easy for you to get rid of them on your own. You will be having quite a hard time mastering the overall combat system of New World because it is very diverse. MMOpixel delivers your order in New World by meeting you on the map and trading them with you.