If you don't know how to scan QR codes on your iPhone, iPad, or other iOS device, you've come to the right place.
Although QR codes aren't as popular now as we thought they were going to be, lots of people still use them as a way to communicate or store information – ticket websites, website links, coupon codes and contact information sometimes gets stored like it.
That's why we've come up with this simple guide on how to scan a QR code with an iPhone.
This works with iOS 12, the most recent operating system update (as of writing), but we'd also expect it to work with iOS 13 when that comes out in September 2019.There's also a built-in QR reader in the Wallet app on iPhone and iPod. To access the scanner, open the app, click on the plus button at the top of the "Passes" section, then tap on Scan Code to Add a Pass.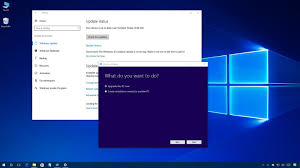 From here, you can scan QR codes for coupons, boarding passes, tickets, and loyalty cards, but only for the specific things that Wallet considers "passes."
If you try to scan any other QR code, you'll get an error message.
If you don't fancy either of the above two methods, you can also head to the App Store where you'll find a wide selection of free QR code reading applications.