At its I/O engineer's meeting in May, Google declared that it was carrying a flawless element to its indexed lists: enlarged reality models, which enables clients to accept a look as a 3D picture of a query item. The organization simply revealed the element to clients with an ARCore or ARKit-prepared Android telephone or iPhone, as spotted by Cnet.
The element just has a few creatures that you can look at the present moment, for example, a tiger, a lion, a mammoth panda, a rottweiler, a wolf, and a lot of others. (Cnet's Scott Stein has a string that rundowns off the ones that he found.)
To utilize the component, explore to Google on a good gadget, and look for the creature being referred to in Google Search. On the off chance that the creature you've scanned for (state, a wolf) is accessible, it'll appear in a little box with certain insights and an energized thumbnail, and an encouragement to "meet an actual existence examined wolf close."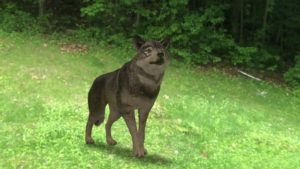 From that point, tap "View in 3D", and the site will populate an enlivened, 3D model in your screen. When you click on the AR tab on the highest point of the screen, it'll change you to an AR see on your telephone. This progression took two or three minutes: it had me move my telephone around before populating a bunch of creatures, yet in the long run, it showed a tiger, a brilliant bird, and a wolf hanging out in my patio. It'll give you a chance to take a clean screen capture, short the majority of the tabs and catches.
The element is truly cool: it's a decent method to see exactly how enormous a portion of these creatures truly are very close (I continued reasoning that they were excessively huge, until I took a gander at their details), and I could see this being valuable in a study hall or instructive setting.
At I/O, Google noticed that the element would be utilized for some increasingly useful things, such as shopping, where you could perceive what an item resembled without really having it close by, or in the event that you needed to look at what muscles looked like on an individual — it would overlay your query output in AR. That is not the degree of Google's AR aspirations: it's been trying an AR route highlight for Google Maps, and has been discharging AR Playmoji stickers for clients to play with.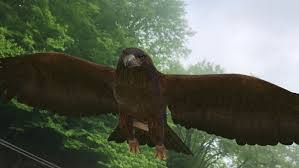 The component isn't the first occasion when that Google has embedded a type of intuitive, creature related element into its query items. In 2016, it propelled a component that enables individuals to tune in to creature sounds in indexed lists, in spite of the fact that you need to explicitly scan for "Creature Sounds" to get to that — hunting down "Wolf Sounds" just carries you to ordinary connections, similar to cuts from YouTube or other related pages.