The two rivals are putting aside their differences to fight the robocall epidemic
For Attracting A common enemy can do wonders People and groups with each other, along with also the robocall plague have now done just that. About Wednesday AT&T and T-Mobile declared that they have begun rolling out a call authentication platform to help protect their customers from the annoying spam requirements.
Following The FCC-recommended STIR/SHAKEN protocol, the system operates with a caller's system to send out a digital signature to signify its amount has not been spoofed or falsified which the recipient's network then verifies. An icon will then be shown on the recipient's screen to indicate that the call they are getting has been confirmed to be from a genuine person, not a robocall service.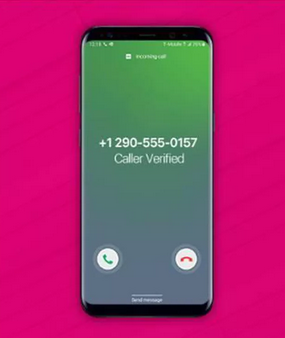 T-Mobile has already deployed the protocol for calls made inside its system and AT&T has previously teamed up with Comcast For calls made between the two various providers' digital home phone services (as well as supplying the support within its own cellular network). Wednesday's announcement marks another step, attracting two wireless firms together.
There are, however, some limitations.
The Service will not obstruct the requirements, it will just give people better understanding of the calls they are receiving. On T-Mobile, you will need to have one of 12 Samsung and LG apparatus at T-Mobile and Metro using T-Mobile to see that the verification today, together with the firm saying that there will be"more to come in the near future." AT&T hasn't announced which devices are going to have the displays that are SHAKEN/STIR.
AT&T's Telephone Protect, which works to block calls in the background, will also begin learning from STIR/SHAKEN to boost its service now.
The statement follows remarks produced in February from FCC Chairman Ajit Pai, Who said that firms should find the systems installed at the end of 2019 or the FCC will consider"regulatory intervention."